Luxury Houseboat in Alleppey Kerala
Have you been thinking of going on that Luxury houseboat in Alleppey? Have no doubt, you are on the right track. There is no experience that can take the place of a pampering Houseboat ride in Alleppey. Alleppey is one of the most beautiful places is Kerala with the stunning Vembanad Lake passing through. Ever wondered what sunset on a lake feels like? Experience the golden hours like never before from your plush homely luxury houseboats.
Houseboats were used for carrying rice grains for trade to the Cochin port. The contemporary houseboats are a perfect mix of tradition and modern comforts. Get away from your busy lives into the lap of mother nature. Reconnect and rejoice with your inner self as you embrace the breezy view of the backwaters. Pamper yourselves in the luxury of our houseboats. Unwind and release
Cruise and overnight stay from 12.00 noon to next morning 9.00 am
All meals will be covered onboard including welcome drink and snacks
Extra activities on demand: village walk, toddy shop food, sunset shikara ride, fishing.
We offer 3 different ranges of houseboats. . A Luxury houseboat in Kerala is a houseboat with superior facilities and services. It is fully furnished with stunning wooden interiors. Luxury houseboats are for those looking for something more extravagant than just a normal vacation. It is completely glass panelled and comes with windows that stretch across the wall. The food menu is diverse and will keep your mouth watering for more. The bedrooms come with attached bathrooms. Centralised air conditioning throughout the trip will make feel like nothing short of a five star experience.
Categories of Luxury houseboats in Alleppey
There are several options to choose from when it comes to the best AC luxury houseboats. It all depends on the number of people planning to come.
1 Bedroom AC Luxury houseboat in Alleppey
For all those newlyweds that are hoping to make the best honeymoon choice. This is the ideal option. Kindle your passion and find love in our plush luxury houseboats. Standard occupancy is 2 persons.
2 Bedroom AC Luxury houseboat in Alleppey
Ideal for families looking forward to spending a wonderful vacation with your children. All the bedrooms come with attached bathrooms. Standard occupancy is 4 persons.
3 Bedroom AC Luxury houseboat in Alleppey
This is the one for you if you are part of a joint family and want the best service for your loved ones. Our luxury houseboats come with attached bathrooms for all bedrooms. Standard occupancy is 6 persons.
4 Bedroom AC Luxury houseboats in Alleppey
If you are looking for the perfect getaway with your friends or extended family these big boats are for you. Get comfortable and enjoy. Standard occupancy is 8 persons.
5 Bedroom AC Luxury houseboats in alleppey
The perfect houseboat to host family get together or conference with your staff. Highly spacious and super luxurious. Standard occupancy is 10 persons.
NB:The standard occupancy is 2 persons per room but in each of these houseboats an extra person can be accomodated per bedroom.
Extra fees will be applied for the same.
Amenities in AC Luxury houseboat in Alleppey
Fully furnished living cum dining area that provides a panoramic view of backwaters
Well equipped Kitchen with a chef
Authentic Kerala food provided on board
AC available fulltime
7 hours cruise
3 staff present on board. Chef, captain and assistant.
On board safety equipments
Attached bathrooms with all the amenities you will need
Activities while on board, Music system,TV.
Check in at 12.00 pm noon and check out at 9.00 am morning
Boat will be docked at 5.30 pm in the evening as per government regulations
Well trained and tourism experienced staff
Upper deck and sunbath decks
Routes
Float around in our Best Luxury houseboat in Alleppey Kerala. Some popular Kerala cruise Luxury houseboats are mentioned below.
Alleppey – nearby locations in Alleppey – Alleppey
Alleppey – Kumarakom – Alleppey
Alleppey – Kumarakom – Thottapalli – Nedumudi – Alleppey
Itinerary
 1 Night 2 Days Cruise in Luxury houseboat in Alleppey (overnight cruise)
DAY 1
Check in to the AC Luxury houseboat at 12.00 pm. You will be offered a welcome drink of tender coconut juice or fresh juice. The ride begins immediately after you board. Cruise through the magical backwaters of Alleppey as you observe village life and locations along the banks so that you get the complete Kerala experience
At around 1.30 pm, the boat stops for lunch. Enjoy a sumptuous traditional Kerala meal prepared for you to soothe your taste buds. The boat again sets off to a cruise you can relax or indulge in some music and other fun activities.
At 4:00 enjoy snacks and tea on board, keeping your ears awake to the sound of birds chirping. The houseboat continues cruising down Vembanad Lake until 5.30 pm when it anchors for the day. Because of per government regulations houseboats are not allowed to ply after 5.30 pm. You may step out of the boat or chill in the hallway as the sun sets on the lake making everything in its path glow.
At 8.00 pm Dinner will be served and After that you may experience the beauty of moonlit Alleppey or head over to the bedroom and get a good night's sleep
DAY 2
The houseboat sets out for cruising at 7.30 am in the morning and traditional Kerala breakfast will be served in between. 9.00 am is the time for check out. You will surely have gathered tons of lovely memory to hold close to your heart by the time we are done.
We also provide day cruise for those looking to spend just the day.
Fresh juice / Tender coconut juice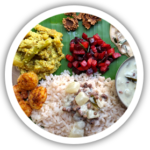 Hot and sour/ sweet corn soup (chicken or veg),Plain rice, Fish fry, Prawns fry, Green salad, Chicken curry, Sambar, Thoran, aviyal, Pachadi, Pickles, Pappad, Curd
Tea or coffee, Banana fritter or Onion Pakoda, French fries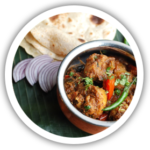 Chapatti, Butter chicken (or paneer mutter masala), Plain rice, Finger fish (or gobi manchurian) Chicken 65, Thoran, Curd, Pickles, Fruit salad with ice cream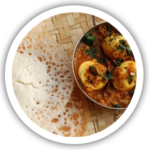 You can choose any of the following along with Tea or Coffee, Bread toast, butter, jam, egg omelette, fruits. Puttu with kadala curry (chana) Dosa sambar and chutney.
The food menu can be customised if informed before.
NB: Jain food items are also available on prior request.
The menu provided here is for those who choose Non Veg option. Check out our Luxury veg food menu on our website.
Will there be any activities?
There are indoor games that are provided by the operators. You might also enjoy fishing and visiting nearby places after 5:30 pm when the boat is anchored to the shore. You can laso try sunset shikara ride in Alleppey.
Should I pre-book these houseboats?
Yes, we recommend that you pre-book so that we can block the boat you have selected for the day you arrive. During peak season our bookings are packed and that is why you should book beforehand so that we can keep the boat ready for you.
Do you arrange pick up and drop?
We can arrange for pick up and drop. You need to inform us beforehand so that we can make the required arrangements to serve you better. You can check our website to know the Alleppey taxi rates
What if we want a change in the menu?
We offer delicious Kerala cuisine in our houseboat and we highly recommend it but if you would like to customise the menu according to your taste we can arrange for it if informed beforehand.
How much will be charged for an extra person?
You will be charged an extra of ₹750 per extra person on deluxe houseboats.
What is the Check-in and Check-out time for Luxury houseboats?
Check-in is at 12:00 in the afternoon and Check-out at 9:00 in the morning (next day)
Is WiFi provided in Luxury houseboats?
WiFi is generally not provided on the houseboat but if informed earlier, it can be arranged.
Is it safe for families with children?
Houseboats are very child-friendly and carry safety equipment such as fire extinguishers, life jackets, and first aid kits. Our crewmen are very adept with the surroundings and will help with anything that would be required.Our houseboats are completely safe for families so that you would'nt have to worry about a thing.
How can I make the payment?
You can make the payment online or through Google pay, Phonepe, Paytm or any othe UPI based app. Feel free to contact us so that we can avoid confusions if any
What is the minimum amount of time spent in a houseboat and what are the different cruises?
There are two types of cruises available. One is an overnight stay as mentioned above in the article. If you don't have enough time for that, we can surely arrange a day cruise where you wouldn't have to spend the night in the houseboat. The day cruise is from 11.00 am to 5.00 pm.
What are the tariffs?
During the peak season from October to February, the rates will be higher than March to September. The rates will also vary according to the type of houseboat and number of bedrooms you opt for. Kindly check our  Luxury houseboat rates on the website. We can give you a detailed explanation when you contact us.
Is there anything we should carry on a houseboat cruise?
On a house boat cruise all basic amenities are provided onboard. You only need to carry your personal belongings, medicine and your camera if you intend to capture the stunning beauty of these waters. It is advisable to carry mosquito repellents just to be safe.
What kind of food is served in the houseboat ?
Traditional Kerala food is served in the houseboat. If you have any preferences or would like a change in the food menu kindly inform us before the trip begins. You can get more details of the Luxury houseboat food menu on our website.
Do these boats have a proper license ?
We only provide boats that are verified and have a valid license. We take great care in ensuring this.